It is a dual environment with an arm that can use notebook PCs and monitors side by side!
Regardless of your home work or company, many people may use laptops and tablets at the same time as their desktop PCs.However, while you can work more efficiently than one monitor, it is a problem that you have to change your viewpoint to monitors and notebook PCs, etc., in addition to occupying one corner of the desk.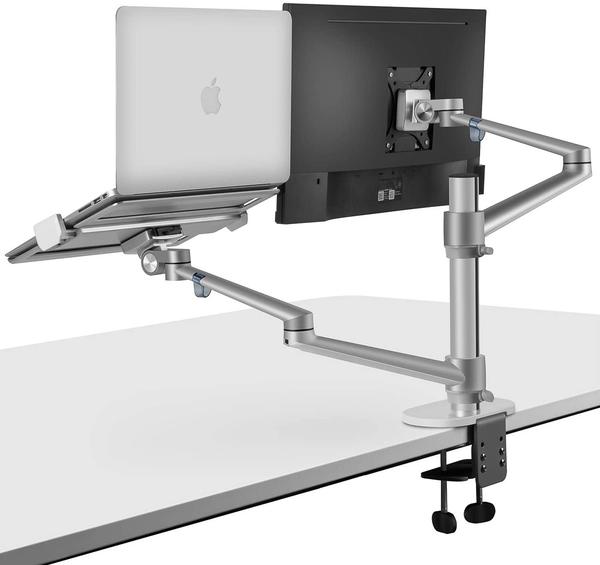 An item that solves this problem has appeared from the American office maker, Magichold (Magic Hold).The "notebook PC + monitor arm" (9980 yen) is a monitor arm that can fix devices such as notebook PCs, tablets and smartphones in addition to regular LCD monitors.There is no doubt that the work efficiency of the PC will be improved!
[Next page] From monitor to notebook PC, tablet to smartphone OK ▶
この記事のタイトルとURLをコピーする
Related keywords
What is the trajectory of the 35th anniversary of Citizen "Atessa" that leads to a dream to space?
PR
イケアのゲーミングチェアから広がる"楽しめる"趣味&仕事部屋の作り方
PR
The material and the usability are outstanding!5 leather wallets of Tsuchiya bags that you want to use for a long time
PR
The new work of "Texure Lux" is easy, but your feet are decided!
PR
After all, a small portable power supply was essential for the bone solo camp!
PR
A story that was addicted to watches in the Citizen "Record Label" that teaches "Watches"
PR
For walks, running, commuting!If there is Jabra "Elite 4 Active", it is all OK!
PR
NEW ERA's standard item recommended by Kana Nakata
PR