Windows 10 Build 21287, Multi -Display's application problem
If you use Windows 10 on a multi -display, in some cases, when you return from sleep mode, the application window may move from the original place to another place.In particular, it occurs in cases where external displays are connected via DisplayPort and used.This problem may be finally solved.
Microsoft is on April 28 (US time) on "Avoid Annoying Unexpected App Rearrangement - Your PC CAN SLEEP with Nightmares | DirectX Developer Blog".Microsoft features the following samples and explains this problem.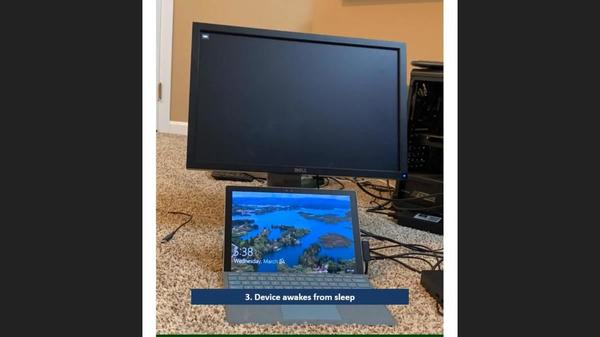 In particular, if an external display is connected to a laptop via DisplayPort, this problem will occur every time a laptop is sleeped, and the application window will be re -placed at the time of returning.In this case, while trying to increase the work efficiency using a multi -display, the unnecessary work of redoing the window will occur, and the work efficiency will be reduced.
Microsoft has made it possible to try the revision of the issue in Windows Insider Program Build 21287 or later versions.It is unknown when it will fall to the retail version of Windows 10, but if you encounter this problem with the use of a multi -display, you may be able to solve the problem with the corresponding development version.However, there are many problems in the development version, so be careful when you try it.